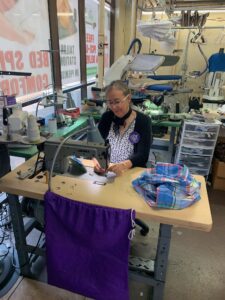 We also do all kinds of alterations from basic hems to extensive wedding gown alterations. Complete Cleaners personnel have been professionally trained to take precise measurements on the garments that the customer wants us to fix. Our tailor with more than 20 years of experience in alterations, will make your garments compliment your body by making them smaller or bigger and sewing back every piece as it was originally. Come to Complete Cleaners we can do it right and when you need it.
Our seamstress is available at these locations/times:
Please be advised that our seamstress has lower requests during the months of June & July.
In results to them being less busy their schedule is as below. Please give us a call before coming in for alterations to confirm someone is available.
Simmons St – Mon/ Friday 8am-2pm
Sky Pointe Dr – Tuesday/Thursday 10am-2pm
NOT AVAILABLE: Wednesday/Saturday
Our services include:
Zippers repaired or replaced
Shorten or Lengthen cuffs